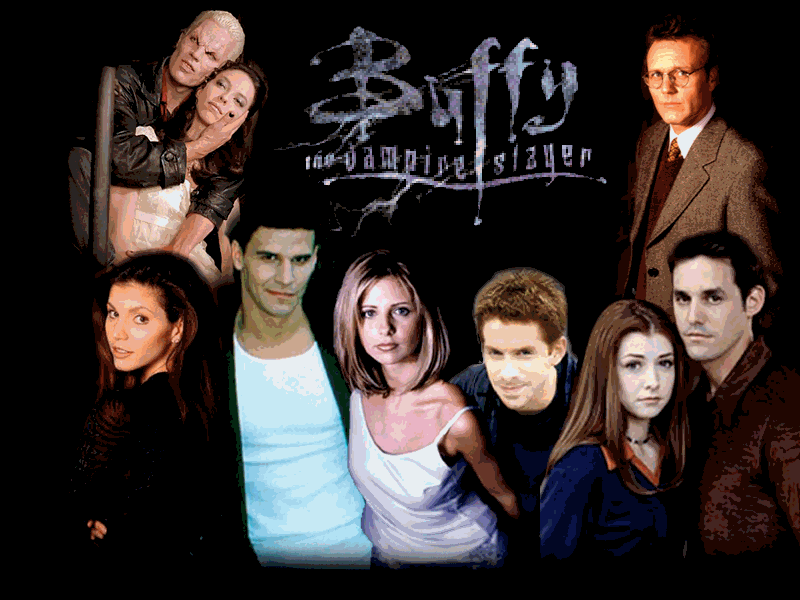 H

ere are some funky Buffy sites you should check out:
Buffy the Vampire Slayer - Splash-pics, sounds, great Buffy mailing list and loads of other stuff!!
X-Lander's World of Buffy the Vampire Slayer
David Boreanaz Online-an amazing site dedicated to Mr. Sex-on- Legs!!
Eternally Angel-exactly what it says! Everything you need to know about David Boreanaz
Phoenix's David Boreanaz cool stuff-amazing pictures-from episodes, magazines, and just general ones. Sounds as well.
Buffy the Vampire Slayer Stuff
Flagg's Buffy Video Files in Exile-video cips from episodes and interviews
Buffy & Angel - the most beautiful page dedicated to the development of Buffy & Angel's relationship through the three series.
Buffy Desktop Theme-a file of windows desktop enhancements related to Buffy the Vampire Slayer, sounds, wallpaper, icons, pointers...
Heart of the Slayer -another Buffy & Angel romance site
Mike's Buffy the Vampire Slayer Page -one of the most comprehensive Buffy sites I've seen
aaalexander's Home Page -this one has movie clips and promos as well as the usual stuff.
Pictures of the Cast of Buffy the Vampire Slayer -The best pictures site I've been able to find on the net...
The Vampire Slayground -a site dedicated to those evil vampires Spike and Druscilla (you won't know who they are if you haven't seen season 2 in the UK)
> View My Guestbook
Gallery ~*~ Links ~*~ Sounds ~*~ Polls ~*~ Episode Guide
Back to Nisha's Place